Join us at the UKINETS 21st Annual Conference on Monday 4th December 2023, at Sheffield City Hall. This year, prepare for a day filled with engaging content and opportunities to interact with clinicians, scientists, nurses, and allied healthcare workers involved in the care and treatment of patients with NENs.
Our programme is brimming with presentations from NET experts, panel discussions, and a heated debate session focused on the pros and cons of liver transplants for patients with neuroendocrine neoplasms.
•
Debate session: '
Liver Transplant as an Option for Patients with Neuroendocrine Neoplasms: PROS and CONS'
with
Mr Bobby Dasari
presenting the pros and
Alia Munir
arguing the cons. (11:00-11:40)
•
'
Updates and Clinical Trials from Across the Year'
presented by
Alan Anthoney
(12:00-12:15)
•
'
Challenging the Experts: Live NET MDT Panel Session'
, where selected trainee will present and discuss their findings whilst interacting with our live panel and you as the audience. (13:35 – 15.05)
View the full conference programme here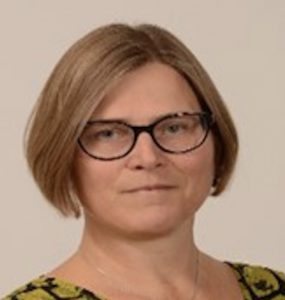 We're excited to announce that Dr. Anna Sundlöv, a leading oncologist in endocrine tumours from Sweden, will be joining us in person to speak to you all. Dr. Sundlöv, who plays a crucial role in shaping EU radiopharmaceutical regulations, will share her insightful perspective on 'Treating Beyond 4 Cycles of PRRT – the Evidence'.
Don't miss this unique opportunity to learn from industry leaders, network with peers, and partake in vital conversations about the future of NENs in the NET community.
Secure your spot at UKI NETS 2023 today and don't prepare to leave too early as you can enjoy our social event and network with colleagues in the poster area after the final session finishing at 17:20pm!
Register for UKI NETS here:  Members click here      
Please encourage your friends and colleagues who might not be members of UKI NETS to register for the Annual Conference: Non-members click here
Or show them the great benefits of becoming a member and join UKI NETS society here to get discounted tickets for the Annual Conference here